This is where you will find me (should you wish to do so):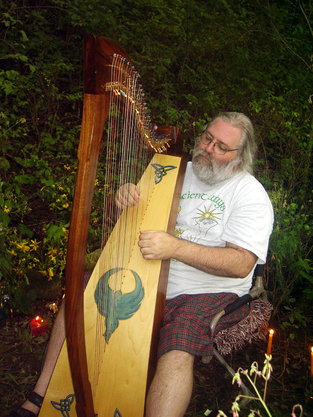 Playing for a wedding during 2005 Festival of Tara
Most Every Wednesday afternoon around 3pm, I can be found at Midland Care in Topeka. Of course there are times when I am not able to be there for one reason or another. Feel free to drop by and chat. Keep in mind though I am there for the patients and families.
Renaissance Faire of the Ozarks
Springdale Arkansas
April 15-16, 2017
Heartland Pagan Festival
Due to circumstances beyond my control, I will no longer be attending this festival.
MMNG (pre-registration is required by the organizers)
Camp Gaea (Leavenworth County KS)
June 14-18
Celtic Tribal Gathering
Camp Gaea (Leavenworth County KS)
August 18-20
Harpists for Peace event
Date and place to be announced (around September 21)
---