The world is a darker place these days. Two brilliant lights are now in the heavens, looking down and watching over us, as they always have.
Clyde and Jackie were the epitome of their beliefs; kind, generous, loving and truly Christian.
Details are: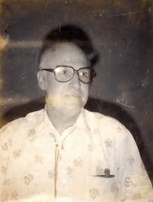 Clyde E Mosher, born 4/7/1921, died 9/16/2008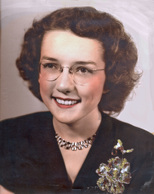 Jackie A Mosher, born 5/18/1926, died 10/25/2014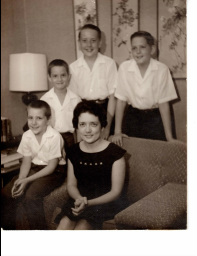 My father was one of four boys and my mother an only child. They had four boys as well. If she had only known what she was getting into....
They have always been supportive of everything we've ever done or wanted to try. In fact, they helped me buy my first oboe and my first harp. At one of the Harpists for Peace performances, some friends and I were talking with my parents when my mother motioned to the harp (and me) and said "This is one of the best investments we ever made."
They lived simply but were not simple people, always offering help and assistance when asked. I don't know how many times we set an extra place at the table for someone asking for a handout (they decided feeding the person was better than handing money, since it might well go to drugs or drink).
To learn the art of construction, my dad helped with Habitat for Humanity. When the city of Lawrence (Kansas) decided to bisect their property by putting in the street (yes, they knew the easement was there) they ultimately donated a portion of the site on the opposite side of the street to the local Habitat for Humanity.

My love of music and my musical ability come from my mother. She was a pianist and organist (majored in organ in college) and my favorite accompanist. She even tried to teach me some piano. I can remember her working on dinner in the kitchen while I practiced and often when I played a wrong note she would call out the mistake.
My mother was a small person, standing tall at 5' 3". At her memorial, the pastor of the church called her the smallest giant he had ever met. That was the impact and respect that she had.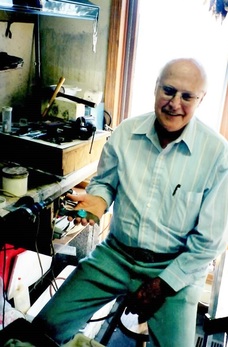 One of my father's passions was rocks. Often our vacations would include a time in the outdoors looking for new specimens and larger pieces for him to use in his lapidary work. I still have some of the quartz points and Sweet Water agates that we collected together. One of my prized possessions is a set of cuff links, which I often wear at orchestra performances, with black jade that he crafted for me.
He and I spent one summer building the home they lived in for 20+ years. In addition to the usual rooms in this house we also included a lapidary and rock shop as well as a greenhouse.

| | |
| --- | --- |
| | You are loved. You will be missed. And you will never be forgotten. |